………bemoans brain drain
In a bid to raise enrollment for Medical Science in Nigeria, parents of Women from Northern Nigeria has been tasked on providing enabling environment despite the menace of insecurity for women to study medical Sciences.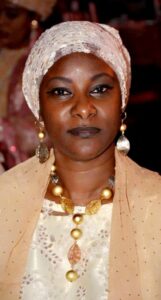 Fielding questions from newsmen on Wednesday,  Dr. Aishatu Yusha'u Armiya'u who narrated how she as a northern woman became a medical doctor and rose to become an Associate Professor of Psychiatry via enabled environment said so many northern young ladies are willing to take up Medical Sciences but so many factors including insecurity have dashed their hopes.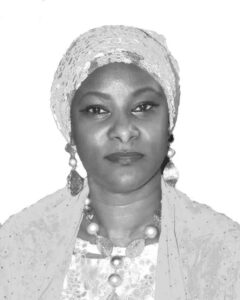 According to her, the imbalance in school enrollment amongst boys and girls at a time was almost equal, because the boys were more into farming and others but with the incessant kidnapping of school girls in Chibok, Kagara and many others parents prefer to marry their girls  out'
"Absolutely we need more women in the field of mental health because the task is huge and mental health is a major priority. There is a need for gender balance, and gender equity therefore there is a need to encourage more women, provide role models in psychiatry and give them the chance."Dr. Aishatu stressed.
"Also, some northern Communities' which have come under attacks and now in IDP camps can't further their studies because of the poor life styles in those camps.' she added.
Dr. Aishatu Yusha'u Armiya'u who lectures in Abubakar Tafawa Balewa University (ATBU) Bauchi maintained that, " that people are leaving the country with massive brain drain. Brain drain is worse than before and addressing the problem of doctor to patient ratio is huge. As a psychiatrist we have a ratio of about 1:1, 000, 000 which is not the ideal for WHO standard. As a country we need to look at what is drawing attention of our medical personnel abroad to see what can be done to avert the trend. As a passionate and patriotic Nigerian training doctors to travel abroad and work is not nice. We therefore need to address the gaps so as to  keep our workforce back home and save our humanity.'
On major breakthrough in medical Sciences,  Dr. Aishatu Yusha'u Armiya'u
revealed that her ability "to break through a profession that is male dominated is my role in showing to women and girls that we can succeed in broad field of Medicine and specialty of Psychiatry My efforts to create a gender sensitive and responsive environment where I teach and train undergraduate and postgraduate students and in other fora. My role in forensic psychiatry working with persons with mental health challenges who have problems with law.
On revamping and revitalization of Health organizations, Dr. Armiya'u is poised to "make the institution or ministry a center of excellence on mental health issues if given the opportunity to lead a health Ministry or organization, I will deploy my expertise and networks as a catalyst for achieving this goal. My strategies among others will include:Working with others who have knowledge and expertise in the field of mental health Collaborate with other people in other professions, users and other key stakeholders to bring mental health to determine major issues and strategies to address them."