Empowerment: NB Plc train 119 Kaduna  youths in skills acquisition, donate start up tools
In a bid to sustain its long standing Corperate Social Responsibility policy, the Nigerian Breweries Plc Kaduna has graduated 119 youths in skills acquisition Program and also donated assorted start up tools.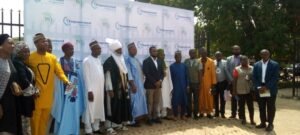 Speaking at the graduation ceremony today in Kaduna, the Managing Director Nigerian Breweries Plc Hans Essaadi represented by Kaduna Brewery Manager Osasu Oviawe maintained that, "this year, we are graduating 472 youth and women from 6 locations nationwide.
Specifically for Kakuri, Kaduna state, we are graduating 119 participants who have completed the 12 weeks of training and acquired skills in one of the following vocations:
Fashion Design and Interior Decoration
Hospitality and catering
Plumbing and Pipe Fitting
Hairdressing, Make up and Gele
Perfume and Cosmetology
GSM Repairs
Electrical Installation
AC and Refrigerator repairs
Shoe Making
Solar Power and Inverter installation
Web and Mobile Apps creation
Auto Mechanic"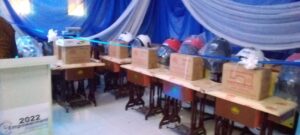 He said "we are equally honoured at this opportunity to give back to our own people, who have supported us since we commenced operations 76 years ago."
Essaadi revealed that, 'this year, the NB empowerment program was held in 6 locations – Lagos, Abuja, Ota, Kaduna and Awo-Omamma to support a total of 472 women and youths in 20 skill areas with training and provision of start-up tools. This initiative drives home our corporate philosophy to Win with Nigeria by supporting our youth and women on their journey to entrepreneurship, employment generation and financial independence.'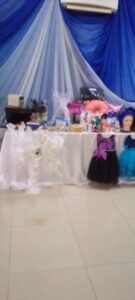 Earlier the Ciroman Zazzau and District Head Makera HRH Shehu  Tijjani
lauded the Nigerian Breweries Plc for empowering the Youths of his district. He said skills are very important in Nigeria now irrespective of the University degrees stressing that the graduands must not sale off the starter tools but utilize them for wealth creation.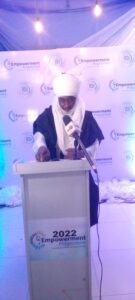 Also speaking, Corporate Affairs Manager North, Nigerian Breweries Plc Mr. Kabiru Kassim commended host Communities, the royal fathers and indeed Kaduna State Government for always ensuring Clementine business atmosphere for the business to grow stressing that the business will continue to partner relevant stakeholders in the state for human development.