World Diabetes Day: 6% of Nigerians with diabetes have eyes complications- Dr. Ndaks
…….world record hits 37million
Medical Studies have raised concern over growing number of Nigerians with diabetes pointing that out of every 5 Nigerians 1 is diabetic and out of that total over 6% have eyes complications called Retinopathy.
This was the position of Dr. Lilian Ndaks guest lecturer at the World Diabetes Day celebration organized by the National Eye Centre Diabetes-Militus Initiative on the 14th November 2022 at the National Eye Centre, Kaduna.
Ndaks maintained that awareness creation against diabetes is one quick strategy to reduce irreversible blindness.
Earlier, Dr. Paulinus Unung stated that "the target is the grassroot , to ensure everybody knows about it, nobody is spared"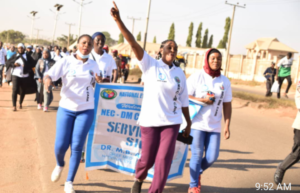 Unung maintained that " this year's Diabetes Day is about Educating people, public enlightenment on diabetes should be enshrined in Health education so that people practice abstinence from refined food, regular exercise for the body to take off the risk factor of inactivity."
He tasks all well meaning Nigerians to form platforms to reach out to the rural areas stressing that puting things in the right perspectives via reaching out can spread the message of healthy life style.
Also speaking on behalf of the participants Dr. Patricia Ella Idoko a consultant cum family Physician re-emphasized that this year's message is centered on "Access to Diabetes Education since the world record has already hit 37milion, studies indicated that one third of the number not on medication and those on drugs are not eating right.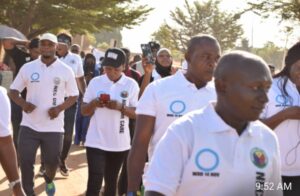 Dr. Ella tasks health Communicators to sustain communication on diabetes in local languages like Hausa and others stressing that early detection of diabetes saves lives.