World Mental Day: Traditional Leaders must lead advocacy for Mental Health
Nicholas Dekera,
As the world marks world Mental Health day, the Federal Neuro Psychiatrist Hospital Barnawa Kaduna on Wednesday morning charged Traditional Leaders to champion advocacy for Mental Health in the Communities for effective mental health.
Medical Director of the Federal Neuro Psychiatrist Hospital Barnawa Professor Aishatu Yusha'u Armiya'u said "without mental health, there is no health. Alot of challenges in the mental health across the world and one key way out is the traditional rulers, they must rise to lead advocacy in the rural or Community level to ensure the bulk of the population in different Communities."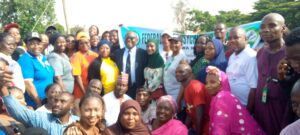 According to Professor Aishatu Yusha'u Armiya'u, "Drug Abuse  is one key challenge, emotions must be taken care of. Mental Health must be brought to the front burner. Mental Health must be taken very seriously like malaria"
She maintained that the Federal Neuro-Psychiatric Hospital Barnawa work as a team, respect for patients, respect for colleagues and value for integrity.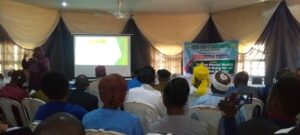 Also speaking, the representative of the Kaduna State Commissioner for Health, Dr Gajere Gyawija Jonathan who is director for Hospital services said  mental health care is a serious matter and that is the reason for the establishment of so many agencies like KADBUSA among others by Governor Nasir El-rufai.
He said terrorism, economic hardship and new drugs and substances have lead to rising mental health challenges.